Singapore: Mongolia's Deputy Prime Minister has called for closer ties between Canberra and Ulaanbaatar as the central Asian country finds itself wedged between the geopolitical ambitions of Russia to its north and China to its south.
Declaring Mongolia shared "common values with Australia, such as democracy and human rights," Amarsaikhan Sainbuyan said the former Soviet satellite state would "not support forceful actions, whether it is China, Russia or any other country around the world".
Mongolia has been largely neutral in its positions on Russia's war in Ukraine and China's threats toward its democratic neighbour Taiwan because of its economic dependence on the two powers. But as tensions deepen, it has started carving out deeper relations with third countries and a more independent foreign policy.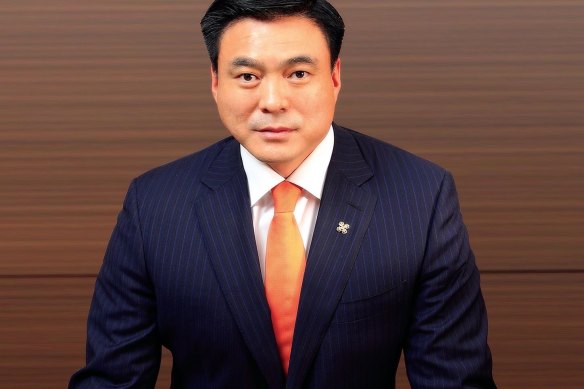 Mongolian Deputy Prime Minister Amarsaikhan Sainbuyan.
"Being directly situated in between these two big neighbours, whether it is on the China side, or the Russian side it directly affects Mongolia's economy. It is one of our main concerns," Sainbuyan told The Sydney Morning Herald and The Age.
"Instability in the region will affect all countries, especially Mongolia. That's why we believe this should be resolved peacefully.
"If the war continues or the escalation continues to be serious we will all face a harder time."
Sainbuyan re-iterated Mongolia's support for the one-China policy but criticised Beijing's actions in Inner Mongolia, the northern Chinese province that abuts its southern border. Chinese authorities placed restrictions on Mongolian language learning in schools in 2020 and activists warned the cultural crackdown on the region is intensifying after Beijing's suppression of Xinjiang. A joint United States and the European Union statement released on Friday criticised China's "human rights violations" in the region.
"We respect and also value this human right of freedom of speech and freedom of learning, especially having this issue related to mother language and culture," said Sainbuyan.
"Culture should be respected and treated fairly. We have ethnic groups like Kazakhs in Mongolia. We do not restrict their freedom of learning their native language. This is an international human rights issue, and it should be maintained and protected."
Mongolian President Ukhnaagiin Khurelsukh visited his Chinese counterpart Xi Jinping in Beijing last week, when Xi urged him to pursue "integrated development". Khurelsukh described their friendship as "ironclad".
"We have witnessed a fast development in trade and political relations between the two countries," Teng Jianqun from the China Institute of International Studies told CGTN in Beijing.
But Sainbuyan raised concerns about China's trade strikes on Australia. The sanctions have covered $20 billion in exports across half-a-dozen industries following disputes with Beijing over national security, human rights, and COVID-19.
"International trade should be based on basic principles, international rules, and international law. It should be fair and competitive. Whether it's China or Mongolia or Australia, we all have our own interests in economic and national, and international cooperation. So, everything should be based on basic international rules and principles."
The sanctions were a key point of discussion between Sainbuyan, Foreign Minister Penny Wong, and Deputy Prime Minister Richard Marles when he visited Canberra in September.
Australia was China's largest supplier of thermal coal and a significant player in its coking coal market until Beijing imposed the restrictions in 2020. In March 2021, Mongolian coking coal exports grew by more than 4270 per cent compared to the previous year as it displaced the $10.4 billion Australian coal export market. Mongolia has continued to be the dominant supplier since but that could shift as relations between Beijing and Canberra show signs of a thaw.
Sainbuyan said Mongolia did not see Australia as a competitor. "We see it in different ways," he said. "Instead, we are trying to make better infrastructure environmentally friendly and economically competitive, while also working towards increasing the export volume as much as possible."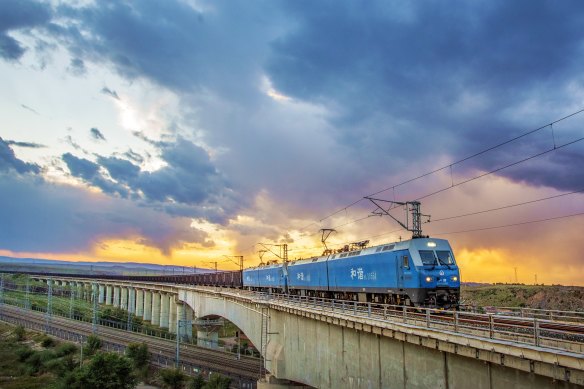 A coal train in Wulanqab, Inner Mongolia, China in September 2021. Credit:Getty
Mining accounts for 26 per cent of Mongolia's economy, damaging its environment and leaving it heavily dependent on fossil fuels as climate change targets put pressure on developing countries to diversify their resource base. Australia's Climate Change and Energy Minister Chris Bowen led negotiations over payments from wealthy economies to developing countries at COP27 in November after a $148 billion funding target in 2020 was never met, fuelling tensions during discussions in at Sharm el-Sheikh.
"Developed countries have already used coal as much as they could. At the same time, they are moving rapidly to wind energy and other sources," said Sainbuyan. "But that does not mean Mongolia can keep up with them unless they support Mongolia. Mongolia has hard and harsh climates, it is -40 degrees in winter. Imagine if we only have solar power. It is not easy.
"It takes time, and it needs investment, international policy, and financial support."
The Mongolian government in February signed a deal to build the Soyuz–Vostok gas pipeline, which will carry natural gas from Russia to China via Mongolia. Sainbuyan said it will help wean Mongolia off coal, but critics argue it will make it more dependent on Russian energy while also helping it find the world's largest alternative markets as Europe shuns Russian gas over the war in Ukraine.
"Mongolia sits in a particularly precarious situation with China and Russia as its only neighbours, one that is sometimes described as sharing a bed with a bear and a dragon," said Julian Dierkes, an associate professor at the University of British Columbia in analysis published by Foreign Policy.
"As much as Mongolia has sought to chart its own course for the last three decades, the walls have been closing in as China and Russia's partnership deepens."
Sainbuyan defended the pipeline.
"It's not only about Mongolia-Russia relations, trade, or economic issues," he said. "We consider this regional infrastructure and energy supply mega project will not only benefit Russia and Mongolia but the whole region should be benefitting from this project."
Sainbuyan said the drawings and technical details of the pipeline had been completed, and it had now been moved to a state tender. He said construction on the project, which will bring 50 billion cubic metres of gas to China annually, was expected to begin by the northern spring.
Get a note directly from our foreign correspondents on what's making headlines around the world. Sign up for the weekly What in the World newsletter here.
Most Viewed in World
From our partners
Source: Read Full Article