During the most recent episode of The Challenge: Double Agents, C.T. found himself the victim of a poorly-structured daily challenge. While competing in "All Brawl," host TJ Lavin revealed that there was an additional phase to the challenge that required both partners to win.
This left C.T. angry while going up against Kyle. During the Aftermath, Kyle revealed what was really going through his mind when he had to go up against such an angry opponent.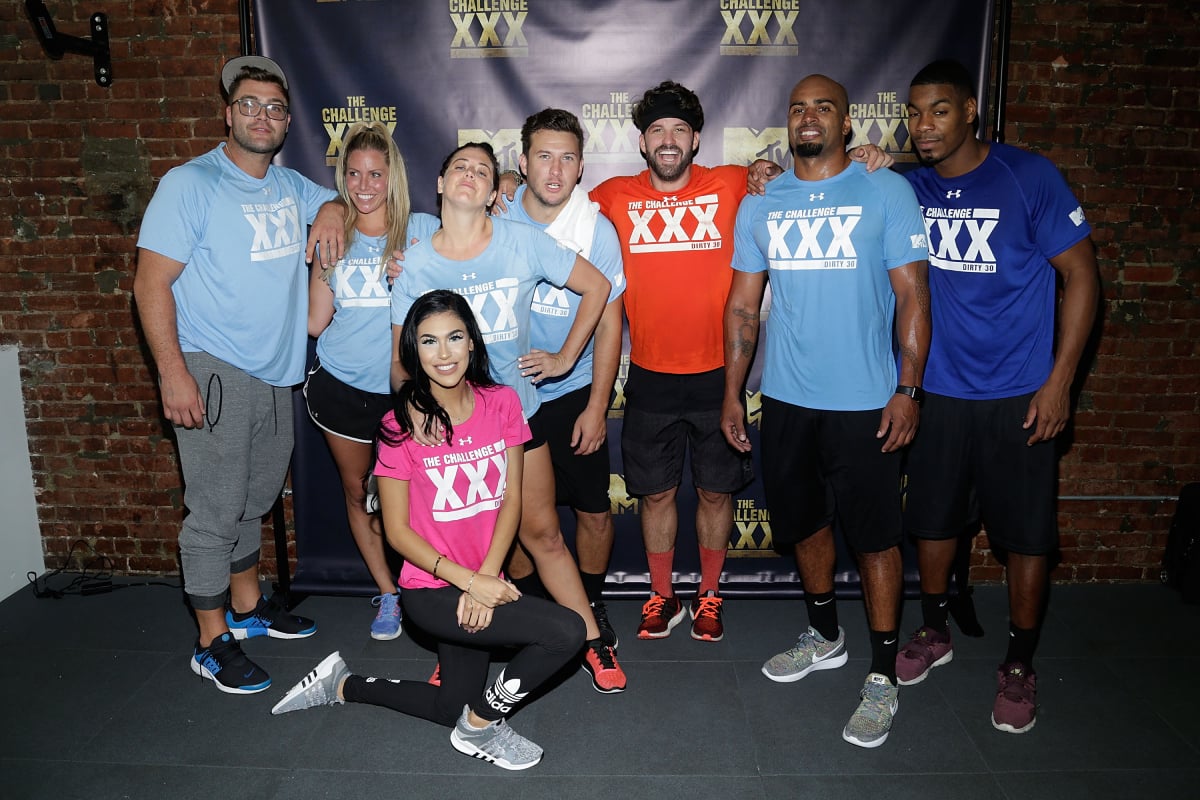 'The Challenge: Double Agents' had contestants searching for an iconic relic
The daily challenge during episode eight was the extremely physical "All Brawl," played by five contestants at a time. Each heat would see players run and jump into a large mud pit to search for the "iconic Challenge relic," the metal X. To win the heat, a player had to find the metal X, get out of the pit, and cross the finish line. The winners of each heat moved on to the mysterious next phase.
Nany found the X in the first heat and then tossed it to Kam, who crossed the finish line. In the second heat, Nam found the relic and easily crossed the finish line. Gabby ended up winning the third heat, followed by C.T. in the fourth.
Then, Lavin announced that the winners of each heat would go against each other – C.T. vs. Nam and Gabby vs. Kam. Coming out on top in that round was C.T. and Kam. But then there was a twist.
Lavin announced a sudden death phase that would feature C.T. and Kam competing with their partners in Pole Wrestle. This meant C.T. had to face Kyle, and Kam had to go up against Big T.
C.T. knew he was fighting a losing battle
No team could win the Pole Wrestle phase until both partners won. Levin promised them that they would go all night if they had to. But this left C.T. angry because Big T had no chance of beating Kam in such a physically demanding challenge. In fact, C.T. wasn't sure if he could beat Kam, and he knew his team was fighting a losing battle.
"We know she's not going to beat Kam, so what, I just keep wrestling Kyle for no f***ing reason, hoping that Kam lets her win? I don't even think I could beat Kam. What the f***? There's no f***ing point!" C.T. said.
The daily challenge was out of his hands, and C.T. was frustrated. Big T did her best to stay optimistic. But in the end, the result was exactly what they expected. Kyle and Kam came out on top.
After his win, Kyle believes that he won fair and square and he lets everyone know how proud he is. But in his talking head interview, C.T. made it clear that Kyle shouldn't be too cocky.
"Kyle, settle down. Don't get too carried away, okay? Because next time it might be for real," C.T. told MTV cameras.
Kyle reveals what he really thought while facing an angry C.T. on 'The Challenge: Double Agents'
It was clear during the episode that C.T. was angry with the twist to the daily challenge because it ruined his opportunity to get a gold skull. But when he appeared on The Challenge: Double Agents Aftermath, he explained that he knew Pole Wrestle wasn't Big T's type of event.
"I've been doing these long enough where I shouldn't be…you know anything can change at the drop of a dime in a challenge. Never get your hopes up." C.T. said.
He also admitted that he was being a poor sport because he got his hopes up about the gold skull, even though he knew better. As for Kyle, he also revealed what he was thinking when going up against C.T.
"I've been in some pretty scary positions in The Challenge, but having to go into a mud puddle with an angry C.T, and having him rip apart a really strong competitor just before going into the puddle with me. I was terrified," Kyle said.
He said he was trying to "switch it up" so he could go against Big T and then Kam could go against C.T.
"I think that would have been a probably fairer match up," Kyle said.
The Challenge: Double Agents airs Wednesday nights on MTV.
Source: Read Full Article