The Coronavirus is taking the world by storm. Countless events have been halted because of COVID-19, a virus that causes fever, cough, and shortness of breath. A number of shows have already halted their production and it looks like the production teams who work on Riverdale are following suit.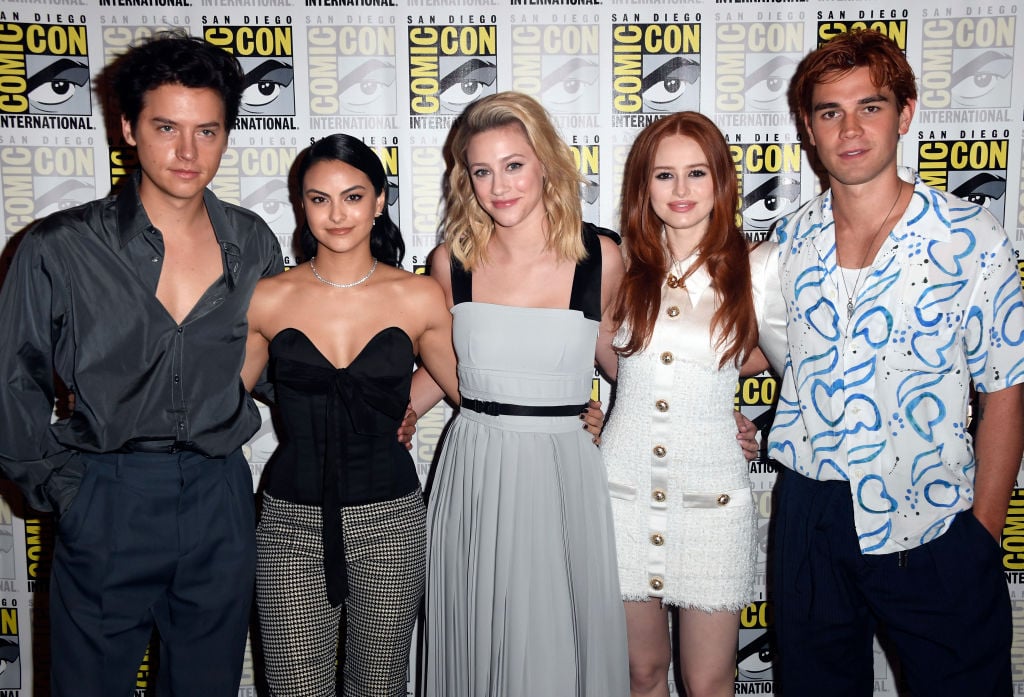 A tough year for 'Riverdale'  
Riverdale is a show that has suffered a lot of loss as of late. With the sudden death of Luke Perry a little over a year ago, show runners had to mourn the loss of a friend and also find a way to work the death of his character, Fred Andrews, into the plot of the show.  
What's more, it was recently announced that Skeet Ulrich (F.P. Jones) and Marisol Nichols (Hermione Lodge) are leaving the series altogether. Both actors have been part of the CW show since its inception three years ago. They each play pivotal parental roles — Ulrich plays the father of Jughead Jones (Cole Sprouse) and Nichols plays Veronica Lodge's (Camila Mendes) mother. Riverdale will return for a fifth season, but without these key roles. 
Coronavirus shuts down production of 'Riverdale'
According to TMZ, someone on Riverdale's production team had a "very real concern about coronavirus exposure." A representative from Warner Bros., who produces the CW show, spoke with TMZ about the threat, explaining that someone who worked on the show had recently come in contact with a person outside of the production who tested positive for the Coronavirus. 
The unnamed team member is currently being evaluated to see if they have contracted the infection. Riverdale production crews are taking every precaution to prevent the spread of the virus, suspending production of the show until further notice. "We are working closely with the appropriate authorities and health agencies in Vancouver to identify and contact all individuals who may have come into direct contact with our team member," the Warner Bros. rep explained. 
Other shows impacted by COVID-19
Riverdale isn't the only show whose production has been halted due to the Coronavirus. CBS has postponed the next season of Survivor "due to the growing short-term uncertainty." Season 41 of the series will take place in Fiji, but filming has been pushed back to May of this year. 
Host and producer Jeff Probst explained in a letter to his team:
Though Fiji has no reported cases and is beautifully remote, our crew numbers over 400 and are flying in from over 20 different countries, creating a need for more time to fully analyze and create our new production safety plan. The situation is unprecedented and we are learning more information every day. It is out of concern for the well-being of all of you that we have taken this step. 
Before their Survivor announcement, CBS suspended season 33 of The Amazing Race.
It seems as though everyone — including Hollywood — are taking precautions to protect casts and crews from contracting the virus. After all, the health and safety of those involved in creating the shows we love should always be a priority. 
Source: Read Full Article