Chris Bassett is more than just the husband of a star of The Real Housewives of Potomac. He's a talented chef and former restaurant owner. But he let his popular restaurant go in 2020 and is now taking on more of an active role in his wife's career.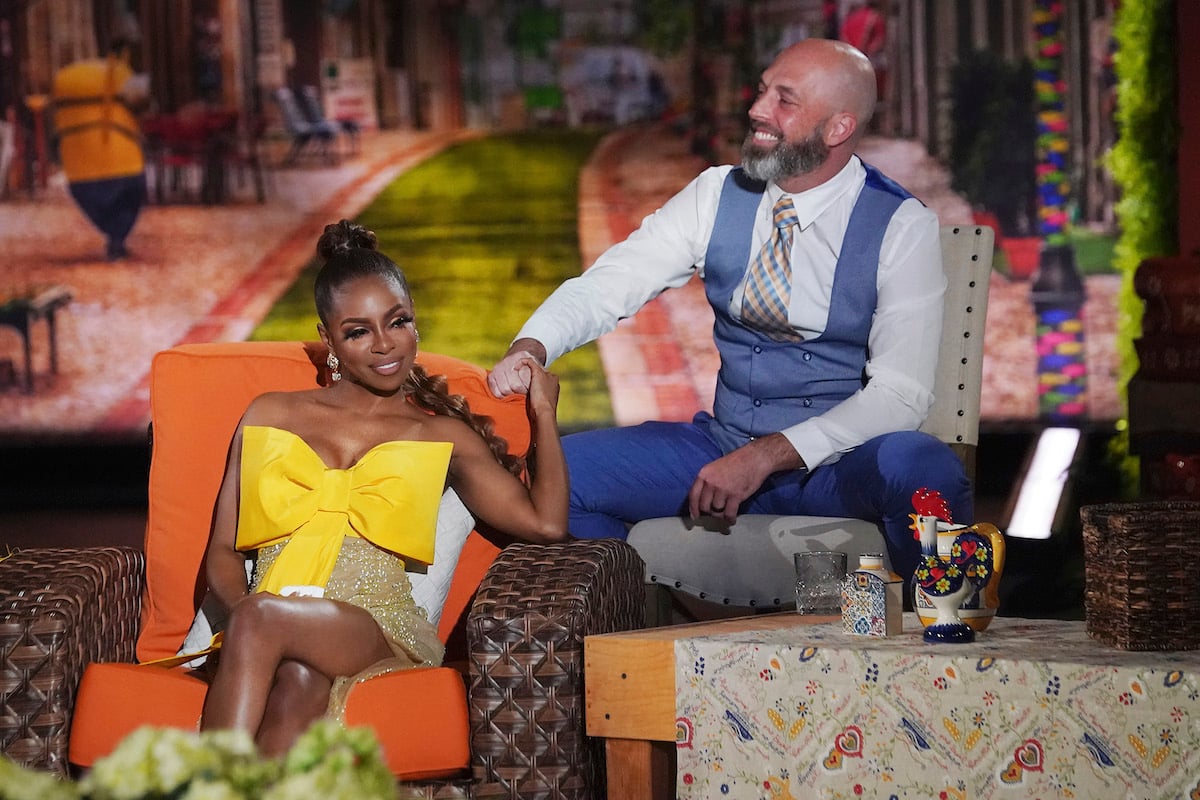 Chris Bassett sold his restaurant amid struggles from the COVID-19 pandemic
Bassett was part owner of an Arlington, Virginia barbecue restaurant called Myron Mixon's Pitmaster BBQ. The restaurant was famous for including the barbecue recipes from celebrity chef and four-time barbecue World Champion, Myron Mixon.
Bassett revealed during the Season 5 reunion that he sold the restaurant but didn't elaborate on the reason why. In an exclusive interview with Bravo, Bassett revealed he did so to protect his future amid the COVID-19 pandemic. Initially, he was scared to make such a huge move.
"I didn't know what I was going to do at first, but the catering and the classes really took off and it's been great," he admits. Bassett is also happy about being able to have a better work-life balance now that he's not running a full-time restaurant business.
"It's allowed me to be at home; this was the first year that I was at home for every major holiday and minor holiday, and never had to come home late. And it's been amazing just to be here, to be able to support [Candiace]," he notes.
The 'RHOP' husband continues to cook and share his love for food
In addition to the cooking classes, Bassett continues to perfect his craft at home, mainly with his wife as the taster.
"I get asked this [what's my favorite thing to cook] all the time in my cooking classes and I don't know if there is a best thing," he tells Bravo. "The best thing I cook is whatever Candiace wants for dinner that night."
After further pondering, Bassett reveals that his favorite thing to cook isn't food at all. "My favorite thing to cook is making a sauce," he gushes.
Like, I'll make a sauce out of anything, because I think the sauce is what really brings the meal together. You can have your protein and your vegetables and your starch, and they're all great on their own, but the sauce is what ties everything together, right? The sauce goes on the protein, but then maybe a little drips into the mashed potatoes, and then you're at the end of your meal using your vegetables to wipe the rest of it on the plate. Sauce! I love sauce.
He also spends a lot of his time in his home office developing menus and continuing to work on the cookbook he's been working on for five years.
The chef is now managing his wife's entertainment career
During the first few episodes of season 6, Dillard reveals to viewers how much her entertainment career is taking off. She's released three R&B singles and is working on a full studio album. She's also acting, filming a variety of television and film projects.
Instead of enlisting the help of a veteran entertainment manager, Bassett stepped in to help keep things organized. He admits he has no experience in entertainment management but jokes that he has enough experience "managing Candiace."
Previews for the rest of the season show the couple in conflict at times over their new work dynamic, with Dillard admitting Bassett is hard on her. But she wouldn't have it any other way. She says the couple is the perfect team. Despite such, her overbearing mother is no fan of the new arrangement. 
RHOP airs every Sunday on Bravo at 8 pm EST.
Source: Read Full Article