As Americans are being urged to stop traveling overseas, Madison Stalker from Below Deck Sailing Yacht shares she's currently "stuck" in Thailand.
The second stew opened up to questions on Twitter and a fan wondered where she currently lived and what were quarantine conditions like. "Here's another one: What city do you live in and how strict is your quarantine/is everything closed/are grocery stores sold out? I know technically, that's 4," the fan asked.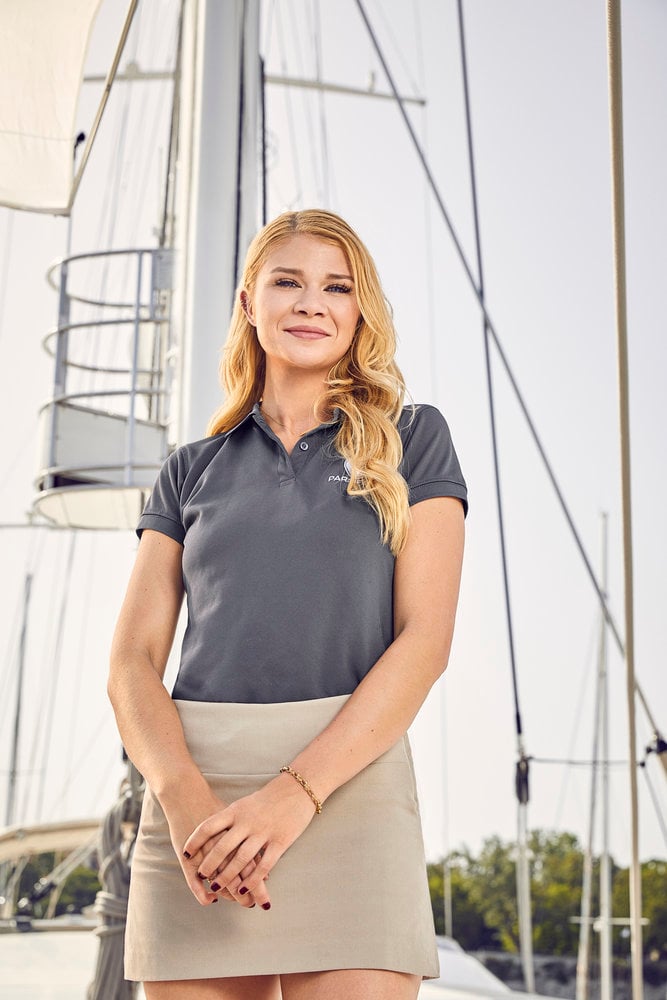 That's when Stalker said she was on an island in Thailand. "Chicago, but I'm currently in Thailand. Stranded on a remote island. Literally. We're okay here, just stuck," she replied. Stalker also shared a photo of her view on her Instagram story. She is on an empty beach with two lounge chairs. "Flight canceled," she wrote. "Literally stranded on a remote island in Thailand."
She's pretty isolated
Stalker shared a video on her Instagram story, showing a rainstorm rolling in. A fan asked if she was able to secure a flight home. "Unfortunately, NO! But super safe here," she wrote.
While she agreed her surroundings were gorgeous, the circumstances are atrocious she shared. "Very blessed to be in such a safe place right now," she wrote. "Island is gorgeous. Circumstances are atrocious."
She also shared the view from a luxurious bath as she watched her favorite movie on her laptop. "Tommy Boy," she wrote in response to a question about her favorite film. "Runner ups: Seven, LEGO Batman, Step Brothers, Iron Man, Horrible Bosses, Singing in the Rain."
Stalker is also dealing with more than being stranded. A fan mentioned trying to secure a dental appointment. "Lawd help us. I'm in the same boat (pun semi-intended) I cracked my tooth two weekends ago! Been trying to get an appointment for the last 6 days and I can't," Stalker replied.
Stalker shared she was screened at the airport
While some people shared they did not encounter any additional screening at the airport, Stalker says she did. "Going through the temperature control screenings is like walking into a final exam that you didn't study for. Like, am I gonna pass? Am I gonna fail?" she tweeted.
She also dished about her flight too. "I just told the flight attendant during meal service that the person next to me was in the bathroom…There is no one sat next to me. I wanted two meals. I have no shame."
Adding, "Also, can we talk about how delish @TurkishAirlines inflight meal is? I may be back with my fellow peasants in Basic Economy, but it's scrum-diddly-umptious."
Stalker had a few other funny observations
Stalker also enjoyed a "little" wine in flight too. "Update: On my fourth mini bottle of wine. We've been in the air for a whopping 1hr 20min. These guys just get me. I appreciate your service."
Did she see Bill Gates when she arrived in Thailand? "Just saw Bill Gates at the airport…or some average, older aged, white male in New Balance sneakers. These face masks are messing with my groove," she joked.
Catch Stalker back in Greece every Monday night on Below Deck Sailing Yacht, airing at 9 p.m. / 8 p.m. central on Bravo.
Source: Read Full Article