Save articles for later
Add articles to your saved list and come back to them any time.
Many years ago while working in the drab North London offices of a (funnily enough) wedding website, I arranged my first couple. Well when I say arranged, I mean set-up. Over a number of chats, a colleague and I realised that our single best friends would be great together. As it turned out, we were wrong.
Our friends went on a few dates but when my colleague's friend decided that my friend was not someone he wanted to see on a regular basis I was left to deal with the aftermath. And the aftermath involved me somehow getting the blame for the relationship failing.
It's not easy to get it right with couples, as Indian Matchmaking shows.Credit: Netflix
I learned a number of lessons over that period, the main one being that setting people up is a minefield.
It takes a special person to want to act as a modern-day Cupid. You need to be well-connected, you need to have a thick skin, you have to be able to not roll your eyes far back into your head when someone offloads their wish list of what they're looking for in a partner. He has to be wealthy, have a six-pack and be a brain surgeon? Hmm, let me see what I can do about that.
But the idea of a modern-day matchmaker intrigued me, and many years later I embarked on writing my book The Matchmaker about such a person. Saima, arranges marriages for the desi community in Sydney but despite wanting to remain resolutely single, she ends up finding love herself.
Through the book I wanted to not only turn around many of the misconceptions about arranged marriages in the West, I also wanted to dissect some of the cultural practices and biases that occur within my community – and do it all in a light and funny way.
While I was writing my novel, the show Indian Matchmaking started on Netflix and immediately had an impact. Sima Taparia, the matchmaker at the centre of the show, was bringing the concept of arranged marriages to a worldwide audience, however the show only had people from a certain Indian background. These participants wanted to be matched along the lines of like-for-like. This meant that people from a certain Hindu caste wanted to be matched with others of the same caste, people from a certain Indian background wanted people from a similar background. This as expected attracted criticism.
"It represents only one kind of people," Shailaja Bajpayee, editorial adviser to The Print told BBC.com. "They are all rich, upper-caste and fair-skinned people. There are no lower castes or religious minorities, except for one Sikh, and I can't remember seeing anyone who has darker skin colour."
A few years ago someone in my family came out of a seven-year relationship and decided they wanted to settle down, so they turned to their family to help them find a partner.
For me it was a surprising move but I could understand why you would ask your family to help you find a spouse – after all who knows you better than the people who raised you and you grew up with. And if things fail then hopefully they are more likely to step in and help, or perhaps just let you be single in peace (though knowing the desi community like I do, I very much doubt that).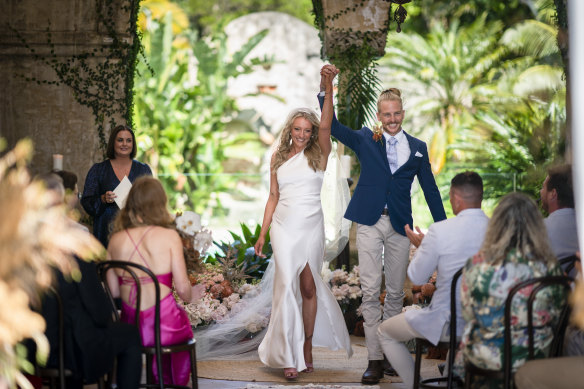 Safe to say Married at First Sight does not have the best success rate.Credit: Nine
In Married At First Sight, they have a panel of experts who act as quasi-matchmakers. These 'experts' use their skills and talents to match couples together – though I'm sure the TV producers also have a big say in it. Unfortunately the hit rate for the couples on the show hasn't been so great. Of the 82 couples who have participated only seven are still together.
Apparently the most successful dating show in terms of having couples from the program going on to stay together is Farmer Wants a Wife, which is currently back on air. In Australia alone, the series has resulted in nine marriages and 20 babies (as of 2020).
Much of the show's success has been credited to the genuineness of the participants involved. Everyone on the show it seems is at a point in their lives where they want to settle down and there are no real 'gotcha' moments the producers have set up – though it is still a reality TV show and there is plenty of drama.
Happily, with the help of the informal 'aunties' network, my relative who wanted to settle down went on to be introduced to and have a successful match, and after two years of getting to know one another the couple got married.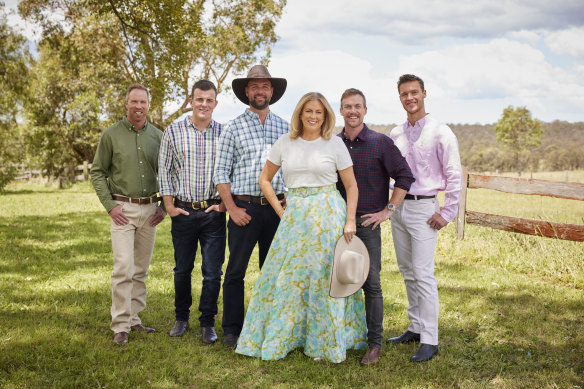 It is a truth universally acknowledged, that a single man in possession of a farm, must be in want of a wife.Credit: Seven
It just goes to show that when it comes to finding love, there is very much a place for not only matchmakers (whether these be formally engaged or just through the community network) but also for arranged marriages, which is not a new concept, but in many ways is one that has been exploited and reinvented by these dating reality TV shows for entertainment.
As for my turn as a matchmaker, since the time I set up my friend in London, I've had a few friends approach me asking if I could set them up with any single person I knew. My answer to that has always been no. While I want to see my friends in happy fulfilling relationships, I don't ever want to be in a situation again where I cop the blame if/when things go wrong.
But that doesn't mean I won't sit down and enjoy the drama on the many reality dating shows – whether it is real or not.
The Matchmaker is out now through Penguin Australia
Most Viewed in Lifestyle
From our partners
Source: Read Full Article