Key points
Two in five property sales were at a loss in the Melbourne city council area in the December quarter. 
The highest rates of loss-making sales were in areas with the most apartments. 
Greater Melbourne had the fastest percentage point growth in loss-making sales of any capital city.
Property listings
More Melbourne properties sold for a loss in the December quarter than in the three months prior, as the housing slump continues to bite.
Across the city 8 per cent of homes sold at a loss, up 1.3 percentage points over the September quarter, the CoreLogic Pain and Gain report shows.
Houses fared much better than units: just 1.7 per cent of houses sold at a loss, compared to 18 per cent of units.
Greater Melbourne had a higher percentage point increase of loss-making sales over the three months to December than any other capital city.
CoreLogic head of Australian research Eliza Owen said Melbourne had performed poorly because of a high number of investors and units.
"A lot of it comes back to these pain points in the Melbourne market which are largely investor-saturated unit markets," she said. "Sydney and Melbourne combined accounted for half of the unit sales where sellers made a loss."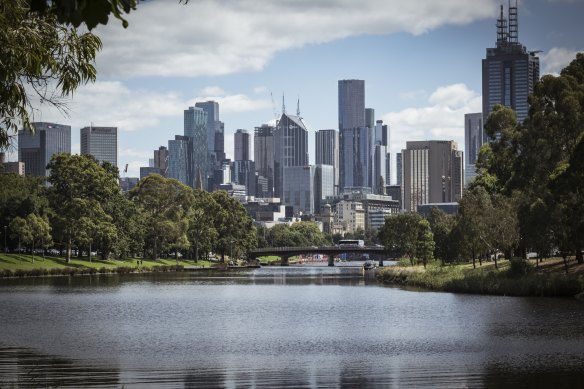 Melbourne's vast number of apartments have been blamed for the unusually high number of loss-making sales. Credit:Chris Hopkins
Melbourne city council area had the highest rate of loss-making sales at 40.8 per cent, followed by the Stonnington council at 26.6 per cent and Yarra council at 22 per cent.
"It comes back to the fact that the Melbourne City LGA just has so much unit supply and that puts downward pressure on prices over time, and it reduces the chances that someone will make a profit from real estate in that market," Owen said. "That's a very investor-heavy market and that really characterises a lot of the markets that see high levels of loss-making sales.
"They tend to have high levels of development and investor participation, and they've had low rates of capital growth over the past few years."
The figures follow a recent Productivity Commission report that said housing would be more affordable if more homes were built.
The CoreLogic research showed about 60 per cent of all loss-making unit sales took place in the aforementioned council areas plus Port Phillip and Boroondara.
Owen said investors were more exposed to the Reserve Bank rate rises, and were less likely to try to hold on to their extra properties. Interest rates have risen 10 times in a row since May.
"Most unit resales are by investors, so they might not be too concerned about taking a loss from a property sale because of tax arrangements they can offset losses on property investments on future investments," she said. "Interest rates might just be too high for investors to hold on to their additional properties."
Owen said the perceived low quality of the units meant they tended to be unattractive to owner-occupiers.
HSBC chief economist Paul Bloxham said home owners should temper their expectations, as the market would continue to weaken until the full effect of the rate rises had flowed through to all mortgage holders and buyers.
"We still think there's a bit of downside to the housing market overall," he said. "The effect is yet to be seen, so that could cool the market a bit further."
Bloxham said closed borders had affected housing prices too, and agreed investors were more exposed and tended to own more apartments.
Green shoots meant investors could soon return, he said, and could put a floor under property prices.
"The rental market is very tight. There's been an ability to lift rents, and that will start to make investing more attractive," Bloxham said. "That's one of the things we're looking for in looking for the [property price] floor in Sydney and Melbourne."
Sellers would still have to be realistic in the short term, however.
"We're not quite at a point where it's going to stabilise, but it's coming," Bloxham said. "I don't think we'll see a really strong rebound in house prices."
AMP Capital chief economist Dr Shane Oliver said more homes would sell for a loss amid a market downturn, but was surprised by the proportion of loss-making sales.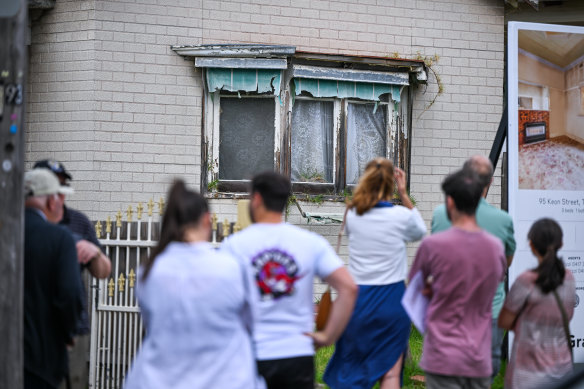 Experts said the property market could still have further to decline. Credit:Joe Armao
"To have sold at a loss you would think you would need to have bought near the peak, which is a quick turnaround [to be selling again]. It's almost indicative perhaps of some people suffering mortgage stress," he said.
Oliver expected there was more pain to come for Melbourne sellers, and was still forecasting a peak to trough decline of 15 to 20 per cent, despite a small uptick in prices in Melbourne over the December quarter.
"I think it's a bit of a false dawn, a dead cat bounce. Some bargain hunters are taking advantage of lower prices, and listings are low [which is supporting the market] … but headwinds from higher interest rates are still to come, especially as more people roll off their fixed rates," he said.
Most Viewed in Property
Source: Read Full Article