Sure you can give your boyfriend a "quarantine haircut," but how about a makeover?
Miley Cyrus gave Cody Simpson one on Saturday night as the two practiced social distancing together at home amid the coronavirus pandemic. The 23-year-old Australian musician posted on his Instagram Story a photo of the 27-year-old pop star applying pink lipstick on his lips and a video of her applying mascara to his eyelashes as he also sports shimmering eyeshadow.
The makeover took place more than a week after Cyrus shaved Simpson's head. Many people are these days opting for low-maintenance haircuts as salons and other businesses deemed non-essential remain closed amid the pandemic.
Simpson posted on his regular Instagram feed on Sunday a video of him lounging on a shag armchair in his new makeup, as Jill Barber's 2003 cover of the classic French song "Sous le Ciel de Paris" played.
"Biggest my type ever," Cyrus commented.
She also shared on her Instagram Story a photo of Simpson sporting his new makeover, writing, "I. Beat. That. Face. @codysimpson"
The makeover appears to be for a photo art project; Fashion photographer Mert Alaş shared on his Instagram Story pics of a made-up Simpson posing with a lingerie-clad Cyrus. He captioned the slide show, "Quarantine days coming soon" and tagged the couple.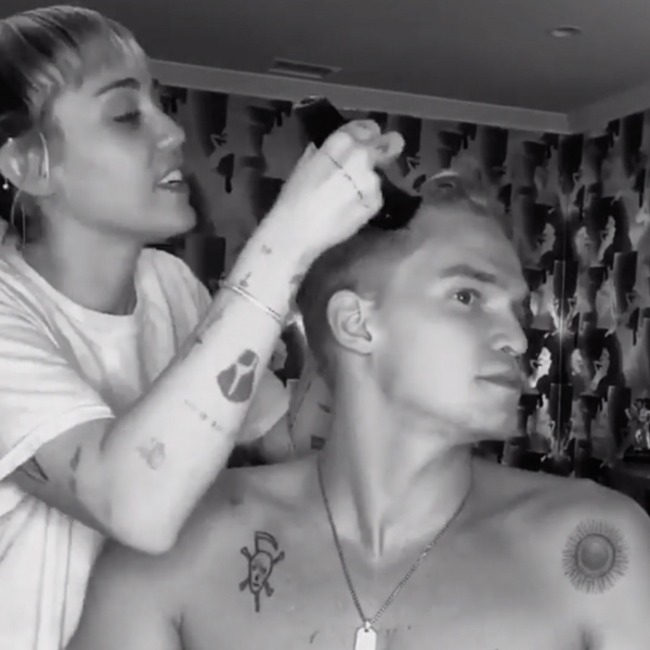 Instagram
Hair Transformation
At the beginning of April, Miley shaves Cody's head as the two practice social distancing together amid the coronavirus pandemic, which has inspired many people to get similar, low-maintenance haircuts while salons are closed.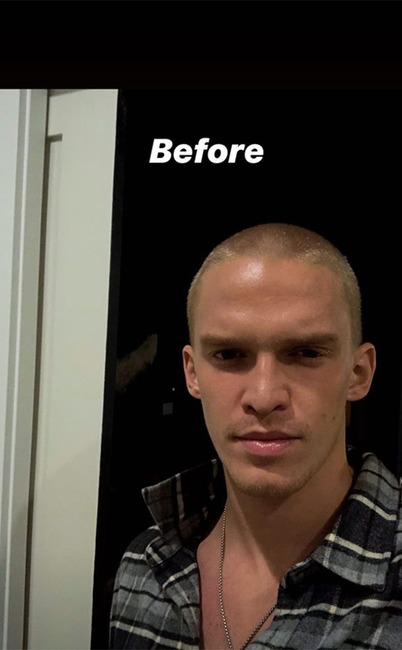 Instagram / Cody Simpson
We're Not Done
On April 11, the transformation continues.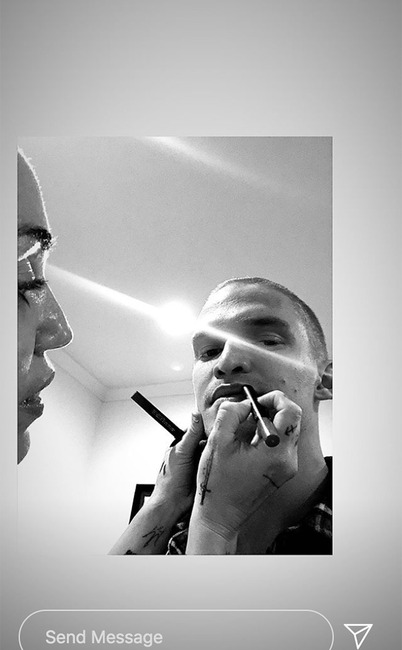 Instagram / Cody Simpson
Makeover Time
Miley gives Cody a makeover.
Article continues below
Instagram / Cody Simpson
Stay Still
Miley applies mascara.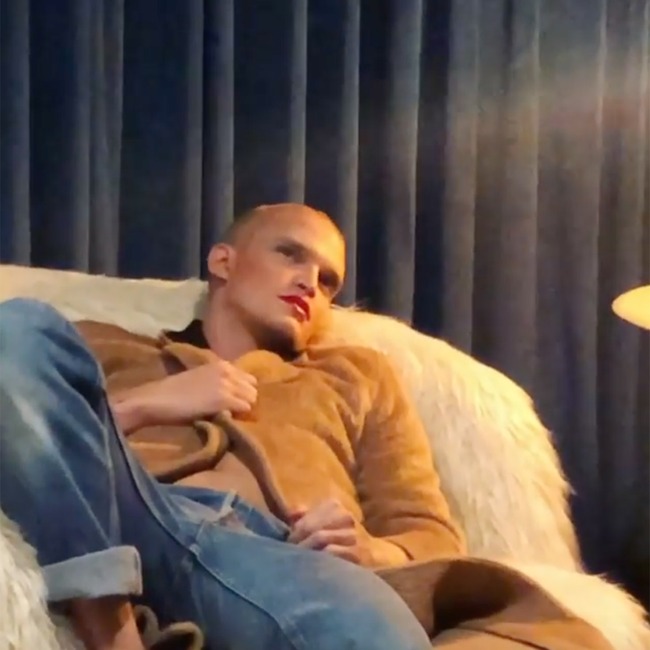 Instagram / Cody Simpson
The Finished Product
Cody showcases his new look.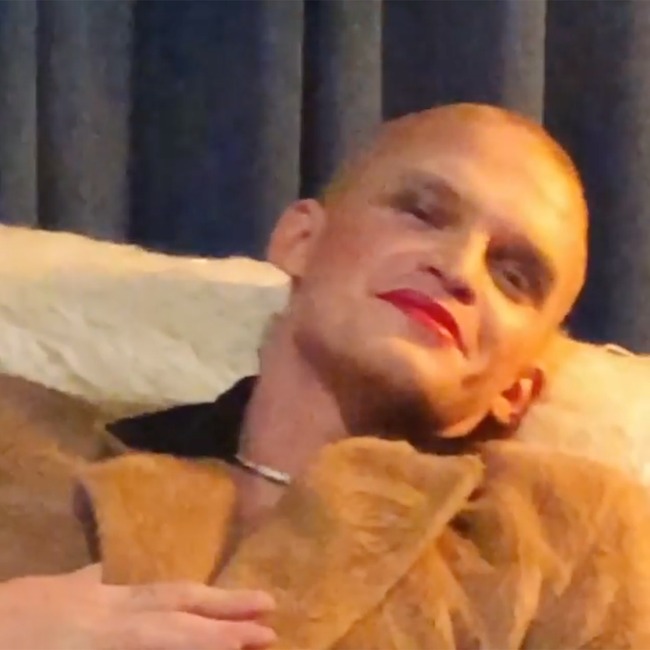 Instagram / Cody Simpson
Cody Seems Pleased
Right?
Article continues below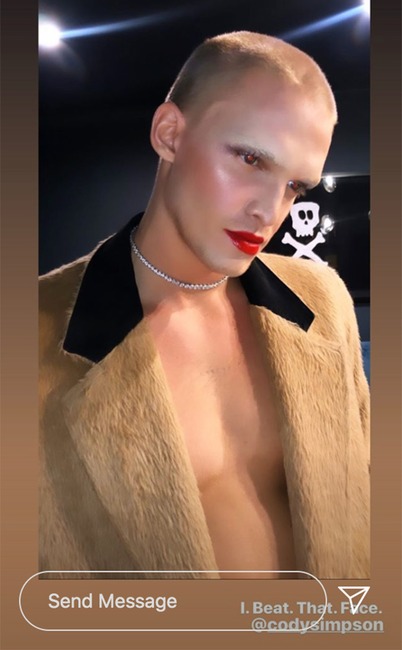 Instagram / Miley Cyrus
And…
…so does Miley.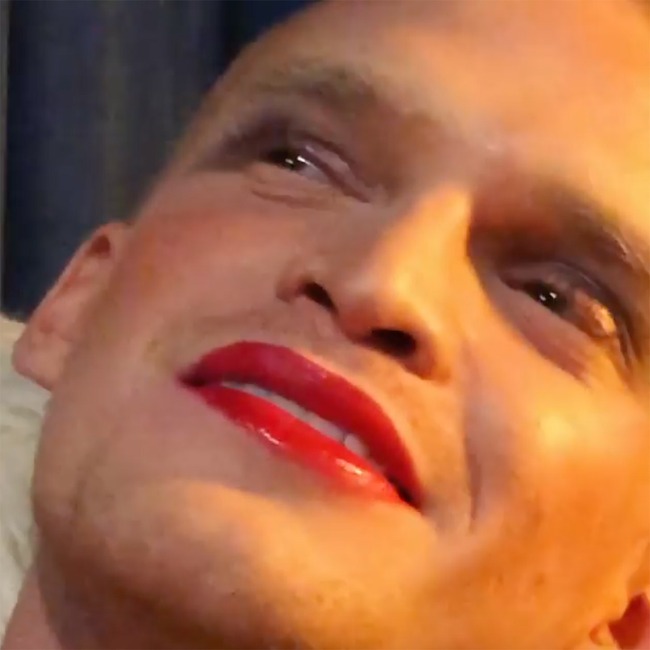 Instagram / Cody Simpson
Close-Up
Cody is ready for his close-up.
Simpson reposted the pics and also shared vintage photos of what appear to be inspirations behind the at-home fashion shoot; 1999 Rolling Stone photos of Brad Pitt posing in dresses and legendary rock stars in bright makeup in the '70s—Mick Jagger and the late Lou Reed and David Bowie.
View this post on Instagram
??
A post shared by PRINCE NEPTUNE (@codysimpson) on
Cyrus also shared a couple of pics of Pitt, writing, "Wash your hands & end toxic masculinity. Periodttttt."
She also posted two photos of Bowie with wife Iman, writing, "Us" and "You N Me."
Watch NBC News Special Report: Coronavirus Pandemic Tuesdays at 10 p.m. ET/7 p.m. PT on NBC, MSNBC and NBC News NOW. For the latest updates on the coronavirus pandemic and for tips on how to prevent the spread of COVID-19, please visit The Center for Disease Control and Prevention at https://www.cdc.gov.
Source: Read Full Article