There have been hella planets in Capricorn (the zodiac's hardass) for the past… forever, but finally some of them are scooting into Aquarius. Translation: hardworking, industrious vibes are switching to a more light-and-airy energy. On March 30th, Mars, planet of action, aggression, and libido, is skrrt skrrt-ing into the Water-Bearer, bringing a big change in the astro-weather. Air signs Gemini, Libra, and Aquarius are feeling the most charged up from this transit, while fixed signs Leo, Scorpio, and Taurus might struggle.
Mars is exalted (AKA able to work to its full potential) in Capricorn, which helped you get sh*t done and start major new projects over the past six weeks. But by now you're probs feeling exhausted from working so GD hard! Now that Mars is hanging out in Aquarius, you're less focused on ~optimizing your schedule~ and you're finally able to take a well-deserved break.
The Water-Bearer is the zodiac's humanitarian, and since Mars governs motivation, you're feeling more relationship-oriented and determined to help others during this six-week transit. It's a spectacular time to make new connections (Aquarius rules networking) and have a ton of fun with your squad (Aquarius is also the sign of friendship). Although Mars is always the most hot-and-bothered planet, you're able to chill out a bit more right now. Instead of chasing your bag, you're planning ways to have fun with BFFs—if there was ever a time to have a Zoom happy hour, it's now! Mars is also helping you to work for your favorite humanitarian causes, impacting the world around you.
As if that wasn't enough, Aquarius also governs technology and the future. So now's a great time to brush up on your STEM skills, check out the newest VR gizmos, or even splurge on a new Apple Watch. It's also a chance to become more active on social media, upgrade your iPhone, or just binge-watch all the sci-fi movies on Netflix. Basically, Mars in Aquarius wants you to get in touch with your inner nerd.
As determined as you're feeling about helping others, there are a few things to look out for. First, on March 31st, Mars runs right into Saturn in Aquarius. Saturn rules restrictions and blockages, so this transit makes it tough to make progress when you're chasing after a particular goal. It's easy to feel like you're an unstoppable force colliding into an immovable object, but luckily this transit just lasts for a couple of days—then, you're free to do whatever it is you want to do.
Mars in Aquarius also makes it easy for you to come off as outspoken or opinionated—Aquarius is a fixed (stubborn) air sign (AKA communicative and intellectual), so you may find yourself caught up in a battle of wills over a minor disagreement. Practicing patience is the key to avoid unnecessary dramz, and if you simply can't find a way to meet in the middle, let it go and focus your efforts with people who agree with your ideals.
This transit is here to help you have fun while the rest of the world is more chaotic than ever. Flex your inner humanitarian and promote a cause you feel passionate about. Hit up your group chat and let your freak flag fly by sharing something weird or unconventional (like your new fav sci-fi film, that one obscure band you're obsessed with, or your astrology hobby).
Read your Sun/Rising sign horoscopes below:
Aries
Mars in Aquarius' vibes are helping you have a great time with your squad. You're more motivated than ever to spend time with the people you love the most. This transit is also allowing you to get more in touch with your big-picture dreams for the future, so if there are any causes you feel passionate about, this is an amazing time to promote them. You should, however, watch out for petty squabbles over how others think the world "should" work. Hear them out, even if you disagree with them.
Taurus
Do you have any bright ideas about how your work life could be better? Mars in Aquarius is enabling you to make an impact in the professional realm. It's all eyes on you, Taurus—this is your time to *shine* by being great at what you do, not by ruthlessly climbing the corporate ladder or by butting heads with coworkers.
Gemini
This is a great transit for you, Gemini! You're feeling motivated to expand your mind and explore the world. Obvs this isn't a spectacular time for traveling, but you can still broaden your horizons. Open a book and educate yourself on whatever obscure, geeky topic you want to get to know about! Watch as many Netflix documentaries you can! Expand your mind and share what you know, and you'll not only become a more well-rounded individual, you'll also connect with others.
Cancer
Mars in Aquarius is setting your love life on 🔥as it activates your chart's zone of intimacy. Aquarius is a complex, intellectual sign, so while you're getting it on with your boo or flirting hard with your crush, you're also getting to know all of their quirks on a deeper level. It's a win/win/win: you're getting to know bae better, you're developing a better understanding of how you fit into their live, and you're realizing how much they affect your day-to-day, too.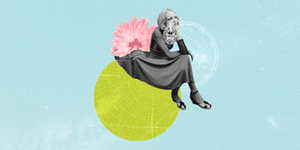 Leo
Your one-on-one relationships are becoming intensified by Mars in Aquarius' energizing influence. On the plus side, this might mean you spend more time with boo, get along amazingly with your BFFs, or add some new members to your crew. However, at at this transit's worst, it could mean you butt heads with others and get into unnecessary conflict. You (and Aquarius) are both stubborn fixed signs, so remember to take a step back and focus on compromising rather winning.
Virgo
This transit can be a great time or a downright sh*tty one. Your chart's zone of wellness, illness, and work is being activated. If you push yourself to start practicing healthier habits and getting into a routine, this transit will be splendid. But if you're sticking the same bad habits, you'll start to feel the effects.
Libra
Ooh la la! This transit is really helping you turn up the "fun" factor in your life, Libra. It's activating your chart's fifth house, which governs romance, sex, creativity, and recreation—it was even called the "house of good fortune" by ancient astrologers. Your libido? On fire. Your romantic sensibilities? Stronger than ever. Your sense of creativity? Absolutely shining. Mars is in Aquarius for just six weeks, so make the most of it!
Scorpio
NGL, this transit may find you struggling big time, Scorpio. You're already a supes deep person, and Mars is intensifying your emotions. You're focusing on your family and life at home—basically, you're going on one long trip down memory lane. Use this nostalgia by connecting with your folks, cleaning up your home, and taking as many positive lessons as you can from the mems (both good and bad), and you'll survive this transit unscathed.
Sagittarius
You're already a HUGE chatterbox, Sagittarius, and Mars in Aquarius is charging up your need to make your voice heard. This is a great time to send important emails to others, because you can get your point across very clearly. BTW, you'd benefit from double-checking your inbox every day, because major information is coming your way. You have a big personality, so make sure you reel it in if you're sensing that you're coming off a little too strongly. That way, you can get to know those around you on another level, and make exciting new connections, too.
Capricorn
This transit finds you focusing on your material possessions and finances even more than usual. If you're feeling down because you're low on cash, this transit is inspiring you to work hard and get paid. It also has the potential to make you aggressively spend, too, so try your best not to splurge!
Aquarius
With Mars in your sign, you're feeling motivated to chase your personal goals and make your dreams a priority. You tend to focus on helping others before helping yourself, but this transit is helping you be a little selfish (in a good way). You're the zodiac's humanitarian, so you're likely to channel these Martian vibes into working to help others anyway. Make sure you find a way to help yourself in the process.
Pisces
Despite Aquarius' social, outgoing vibes, this transit is actually making you feel more introverted. You're in a self-reflective mood rn, and you're thriving "behind the scenes" instead of in the spotlight. Working alone can be lucrative, especially if it's towards any humanitarian efforts, but don't expect any recognition for your efforts just yet—wait until Mars enters your sign. This is also a great time to recharge your batteries by focusing on you for a hot minute. Mars will be in your sign soon, which will help you feel hella energized and motivated. But for now, take it easy as much as you can.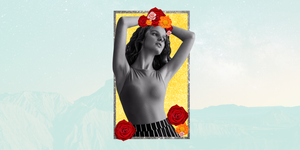 Source: Read Full Article