Queen Elizabeth would never publicly blab about her true feelings to the public — she's spent her entire reign sharing her life with royal followers yet remaining mostly unknowable, at least on personal matters. Still, Her Majesty can't keep everything under wraps. Insiders are quite convinced they've figured out who one of the queen's favorite people is.
No, it's not Prince Philip, Princess Anne, or even herlittle twin Princess Charlotte — though she is quite fond of them, too. QueenElizabeth is believed to be quite partial towardSophie, Countess of Wessex, her youngest son Prince Edward's wife of morethan 20 years.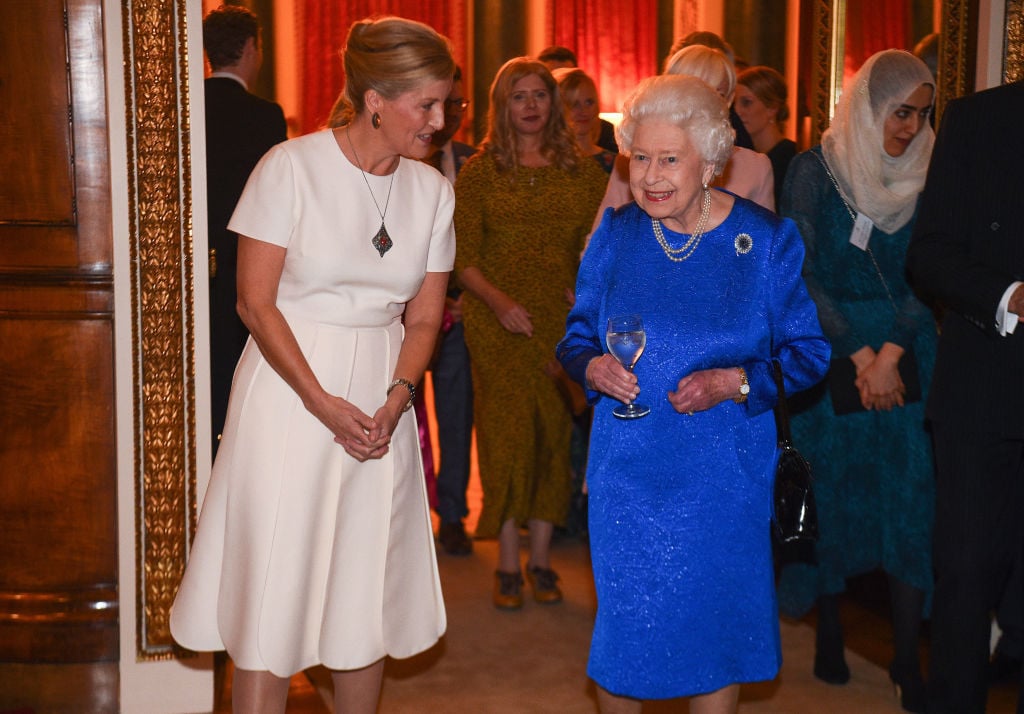 Queen Elizabeth respects Sophie's work ethic
Like most human beings, the queen notices and appreciatesher most treasured traits in others. Sophie is a lot like herself in that she'sa rules follower who respects traditions and customs, does her job withdiligence, and never complains or causes trouble. In those ways she's the completeopposite from so many of Queen Elizabeth's children and relations.
Sophie learned the ropes from her husband, who is yet anotherroyal who doesn't cause much drama. "Edward has molded into a quiet andefficient figure who does not seek attention or acquire headlines," a sourcetold Express. "He and Sophie are liked for being dutiful anduncomplaining," they continued.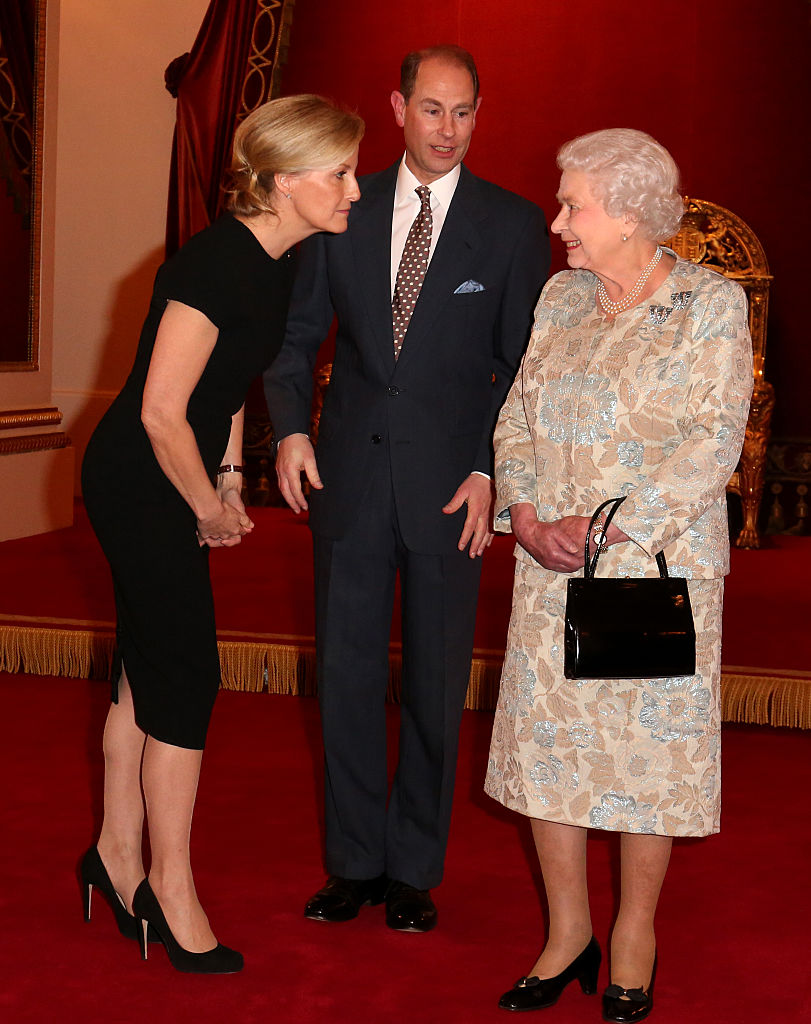 The queen sees Sophie as 'another daughter' and close enoughto confide in
It's not just Sophie's manner of conducting herself — it's also her loyalty over the years plus her personality that makes Queen Elizabeth such a big fan. "She is trusted and relied on by the Queen in a way I couldn't say applied to the Duchess of Cambridge or the Duchess of Cornwall," a royal aide told Daily Mail.
The went on further, comparing Sophie's relationship with Her Majesty to that of a blood relative. "[Sophie] is like another daughter to Her Majesty, they are that close," they continued. "She talks to Sophie in the way she used to talk to Princess Margaret. Sophie has filled a terrible gap in the queen's life that was left when her sister and Queen Mother died in 2002."
Plus, the queen and Sophie have a shared interest in historyand have bonded while "pouring over ancient documents" together.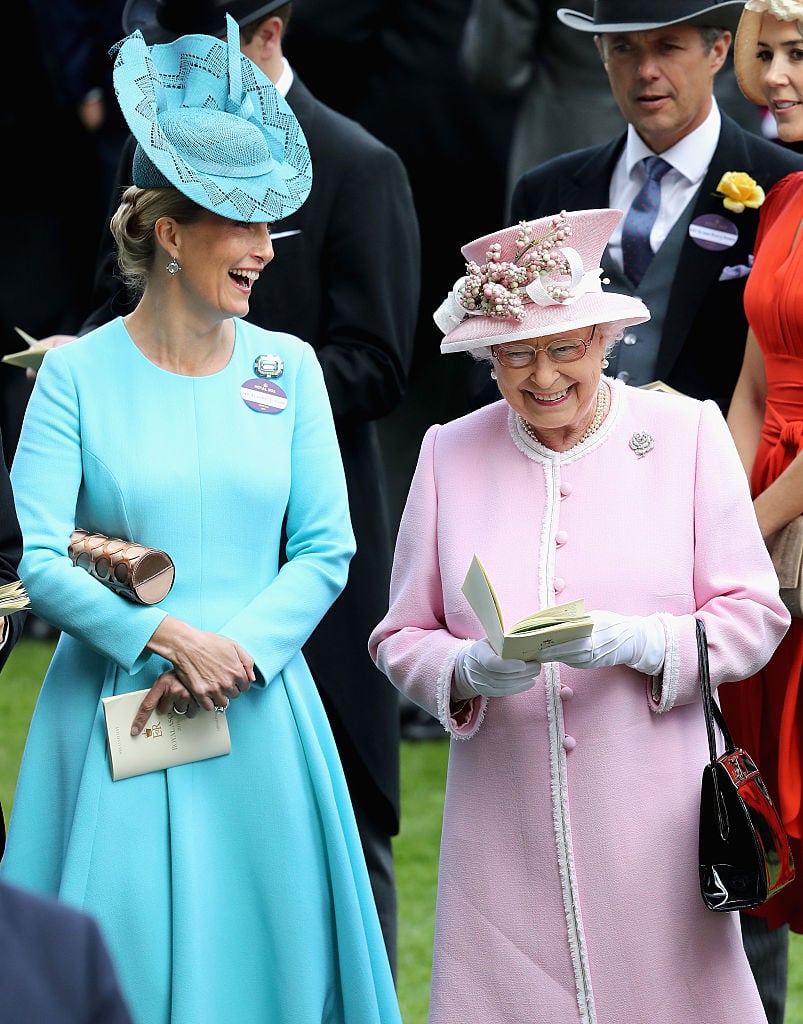 Prince Edward and Sophie may fill the role Prince Harry and Meghan Markle vacated
With the Duke and Duchess of Sussex temporarily retired and pursuing a life that's free from royal constraints, there's a noticeable gap in the royal family responsibilities that Prince William and Catherine, Duchess of Cambridge won't be able to fill alone. Royal insiders believe Edward and Sophie might be the key to ensuring the future of the royal family's good reputation.
"Her work does not regularly receive the kind of media attention that the younger royals command, but Sophie, now 55, has become a stalwart member of the firm," Town & Country reported. "…The Wessexes are two of just a handful of full-time working royals. And the spotlight on Sophie has intensified in the vacuum left as Prince Harry and Meghan Markle step back."
Of course, having the queen's love and devotion certainlyhelps Sophie's case for amore prominent role. It'll be fascinating to watch how her position evolvesin the months and years to come.
Source: Read Full Article