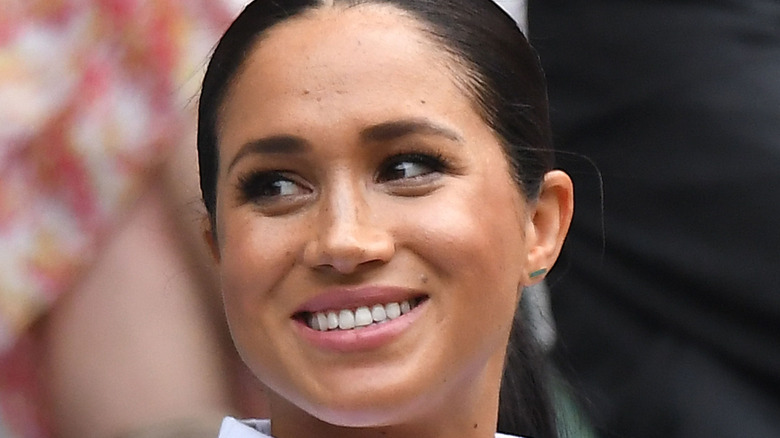 Meghan Markle, aka the Duchess of Sussex, is 40! She's using the occasion not to have a huge birthday bash but instead to announce a new initiative called 40×40 to help women get back into the workforce after losing jobs during the COVID-19 pandemic. In a video on the Archewell website, Meghan, with the help of actor Melissa McCarthy, outlines the basic premise: encouraging people around the world to take 40 minutes to support women being able to get back to work. (Side note and a small spoiler — if you watch to the end of the video, you'll spot Prince Harry juggling in the window.)
Meghan asked 40 influential athletes, actors, and activists to help lead the charge and pledge 40 minutes of mentorship. She wrote on Archewell: "With this time, I hope they each help someone advance a professional life on her own terms, and, I hope that they inspire countless others to give 40 minutes of their time as well."
 Markle's new initiative already has some big names attached to it including Adele, inaugural poet Amanda Gorman, and feminist activist Gloria Steinem (via NBC).
Meghan Markle wants to help women get back to work after COVID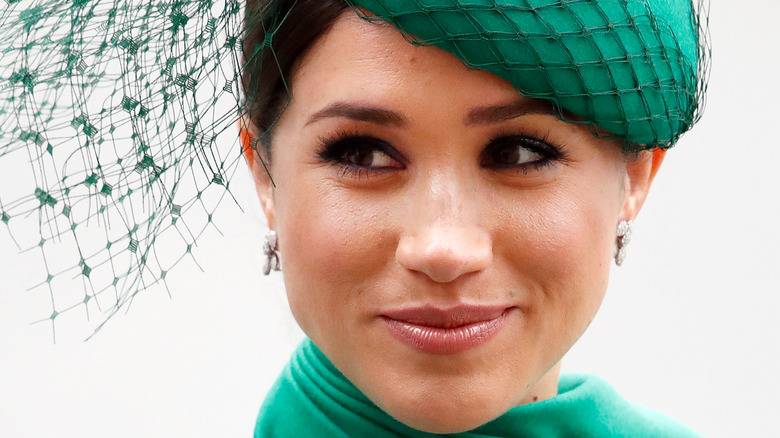 Specific ways that people can help with the cause are posted on the Archewell website. The reason for the focus on getting women back to work is because of the way that the pandemic disproportionately impacted women. As noted by the Brookings Institution, working moms took on much of the responsibility of childcare with daycares and schools having to close and more women had to cut hours at work or leave the workforce altogether.  According to research conducted by the International Labour Organization (via UN News), women across the globe left the workforce in droves during the pandemic, at the rate of 4.2%. Men were also impacted but not as severely, with only a 3% decline in employment. 
The video is Meghan Markle's first public appearance since the birth of daughter Lilibet Diana two months ago. The 40×40 initiative is hardly the Sussexes first foray into giving back in response to a big birthday, though. For Archie's second birthday, they encouraged world leaders to help the world get vaccinated (via CNN). And for Lilibet's birth, they asked well-wishers to not send gifts but to donate to organizations that help women and girls (via People).
Source: Read Full Article