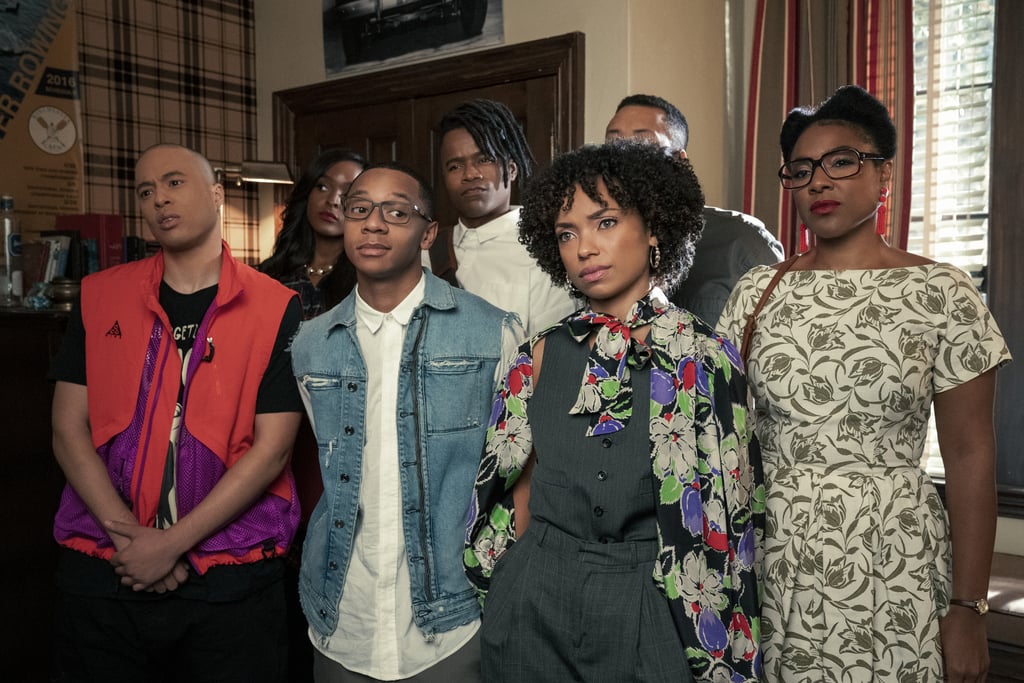 Finished Dear White People? You've Got to Watch These 11 Shows Next

When Dear White People first dropped on Netflix four years ago, it was unlike anything we'd ever seen before. Over the course of four seasons, we've gotten to know the Black students of Winchester University — a fictional Ivy League college — and see the world through their eyes as they navigate racism, social injustice, and activism, all while finding themselves. The show is known for its witty, stylish, pull-no-punches depiction of Black life on college campuses, and is truly made with a lot of heart and passion.
Sam and her squad left Winchester in their senior year, which means we also had to say goodbye to the show after the premiere of its musical series finale in September. Although we'll always remember the moments shared between the incredible cast, there are other shows similar to Dear White People that are worth checking out. If you're into shows that tackle social issues with humor and panache, offer depictions of college life, and explore Black friendships, then read on to pick your next binge.
Source: Read Full Article