Over the course of his long career, Steve Buscemi has been featured in just about every movie genre that there is. He has played in dramatic roles, comedic roles, he has been the hero, and he has also been a villain on several occasions.
In fact, because of his icy demeanor and ruggedly stone-faced appearance, many fans think that he is able to play the role of a villain more convincingly than anyone else in Hollywood.
While he may play a very believable bad guy on the big screen, there are several things that Buscemi has done off-camera that make him seem very different than the usual characters that he plays.
So, is Steve Buscemi actually a nice guy in real life? Here is what we know.
Steve Buscemi makes the perfect villain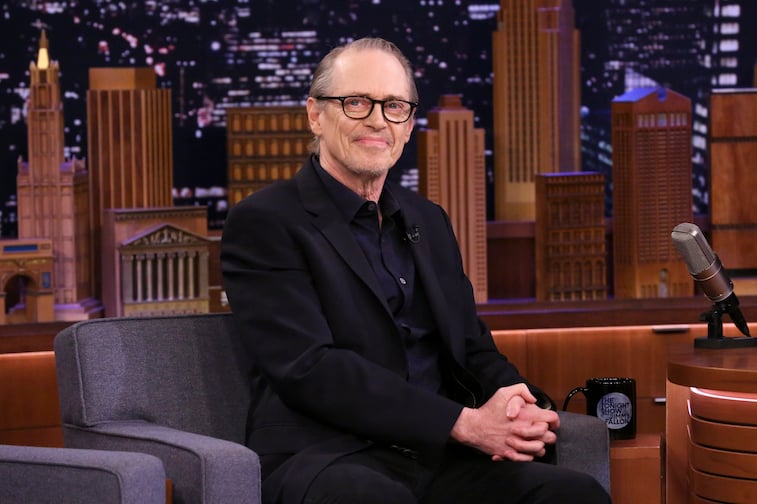 On the big screen, Buscemi is known for his award-winning performances. While he has played a few funny characters in some of Adam Sandler's films like Big Daddy, Mr. Deeds, and Billy Madison, he is most known for his portrayal of some of the scariest villains in Hollywood. His Italian heritage made him the perfect candidate to play America's favorite mobster, Tony Soprano's, cousin on the hit HBO series, The Sopranos.
Buscemi has also played the role of villains who have been a little more ruthless and scary than a mafia member. For example, in 1992, he played the role of Mr. Pink in the Quentin Tarantino film Reservoir Dogs. He even played a terrifying and deranged criminal in the hit movie, Con Air
It's not just his appearance that makes Buscemi the perfect candidate to play a villain. Apparently, even his voice posses a few evil characteristics that make him perfect to play the bad guy in animated films.
This is why Pixar picked him to play the mean and selfish monster Randall Boggs in the hit animated movie Monsters Inc.
Steve Buscemi has not always played the role of a bad guy
 Growing up in New York, Buscemi said that he felt his life had no real direction when he was a teenager and transitioning into adulthood. He had worked a few odd jobs, including being a paperboy and an ice cream truck driver.
Then, according to Mental Floss, his father made him take the Civil Service Exam, which led him to become a New York City firefighter. He worked Engine Co. 55 for four years before becoming an actor full-time.
He had once said in an interview that in a way, being a firefighter had helped him prepare to become an actor. 
"There are [similarities between firefighting and] theater. I feel there are similar things that happen to me when I go on stage," Buscemi said. "You get really, really nervous. And your adrenaline is kind of getting up there, but you are not quite sure if you can do what you're about to do."
Steve Buscemi still plays the hero when not on the big screen
On September 11, 2001, after the World Trade Center buildings had been leveled in a terrorist attack, Buscemi selflessly suited up in his old firefighting uniform and reconnected with his old firehouse to help in the recovery efforts.
At the time, no one knew that the iconic actor was working with the NYFD to help locate survivors. This is because any time someone asked for an interview or asked to take a picture, Buscemi had declined because he didn't want people to think that it was a publicity stunt.
It wasn't until 12 years later when his firefighting brethren had posted it on Facebook that anyone knew of Buscemi's selfless acts. He had later said in an interview that working with his old department helped to ease the pain of the tragedy that was before him.
"It was a privilege to be able to do it," Buscemi said. "It was great to connect with the firehouse that I used to work with and with some of the guys that I worked alongside. And it was enormously helpful for me because while I was working, I didn't really think about it as much, feel it as much."
The firefighters that Buscemi had worked with on 9/11 had said that the 62-year-old actor would work for 12 hours a day, digging through rubble and trying to help in any way that he could. He may play a bad guy in the movies, but in real life, he is a selfless and courageous hero.
Source: Read Full Article