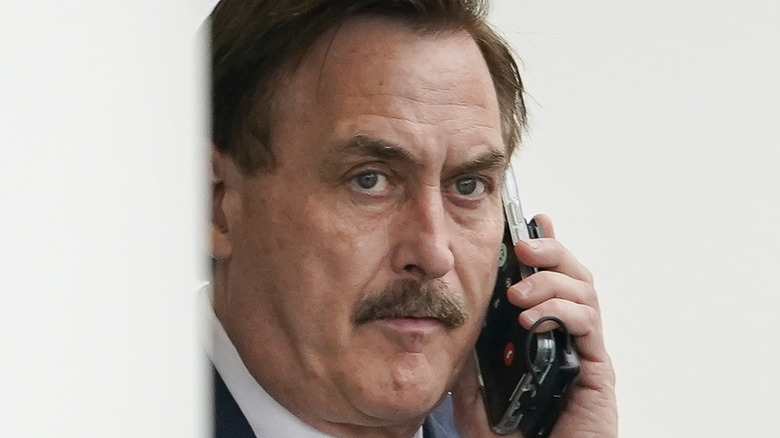 MyPillow's CEO Mike Lindell is a key supporter of former President Donald Trump and is about as loyal to the GOP as it gets. So it turned heads and raised eyebrows when organizers of the Republican Governors Association held in Nashville, Tennessee indicated that not only was Mike Lindell unwelcomed, he wasn't allowed at any of the events that were taking place, (via Politico). 
One official connected with the group said Lindell had even tried to hop aboard transportation for dinner at the Tennessee Governor's Mansion, but he was not allowed to board because, as one anonymous RGA official put it, "These events are for RGA members, and Mike Lindell is not currently an RGA member."
Lindell must have been sorely disappointed, because he had earlier told controversial conservative commentator Steve Bannon that he was planning to talk to Georgia Governor Brian Kemp and Arizona Governor Doug Ducey about the November 2020 elections and what he believed to be fraud during the voting process. As some may recall, Lindell is already being sued by Dominion Voting Systems for $1.3 billion for falsely claiming that their machines had rigged the elections in favor of President Joe Biden.
The MyPillow guy's credentials were revoked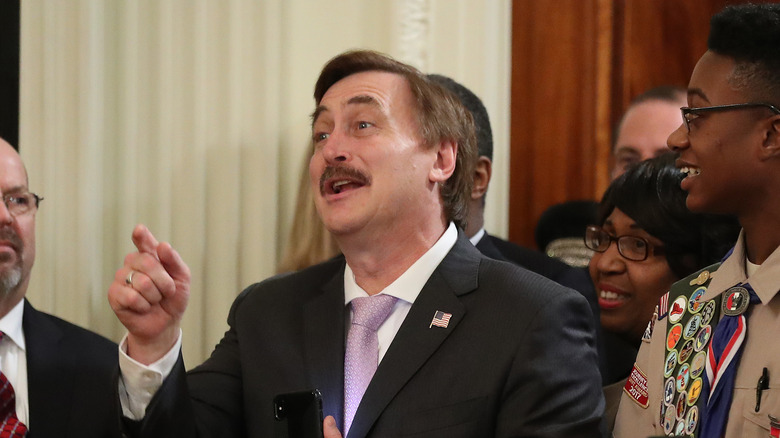 Mike Lindell's appearance at the event didn't come out of the blue. Politico says the conservative businessman has been at events held by the Republican Governors Association before; he was even at the Winter 2020 meeting. Right-wing conservative writer Todd Starns says he even had a word with Lindell to get the tea on what happened, and he shared his exchange on Twitter, writing, "Mike Lindell confirms to me his VIP pass and credentials were revoked at the Republican Governors Association meeting in Tennessee. Lindell says it was because of Kemp and Ducey."
Twitter had a field day with the news of course. One social media user tweeted, "What state did he claim to be the governor of when he tried to get into the event? Last time I checked denial wasn't actually a geographic place." Another added, "Seems not every GOP governor is willing to dance to the former guy's tune, in particular, Hogan, is it, of Maryland. Have heard him call Trump out several times on talk shows." 
Ever the businessman, it appears Lindell and his supporters have turned adversity into opportunity, as one Twitter user related the incident, then shared a promotional code to buy one of Mike Lindell's pillows. The tweet read, "MyPillow CEO Mike Lindell Reportedly BANNED from Republican Gov's Association Dinner in Nashville. FIGHT the swamp, Support THIS PATRIOT. He's FIGHTING for the common man, they are trying to DESTROY him."
Source: Read Full Article