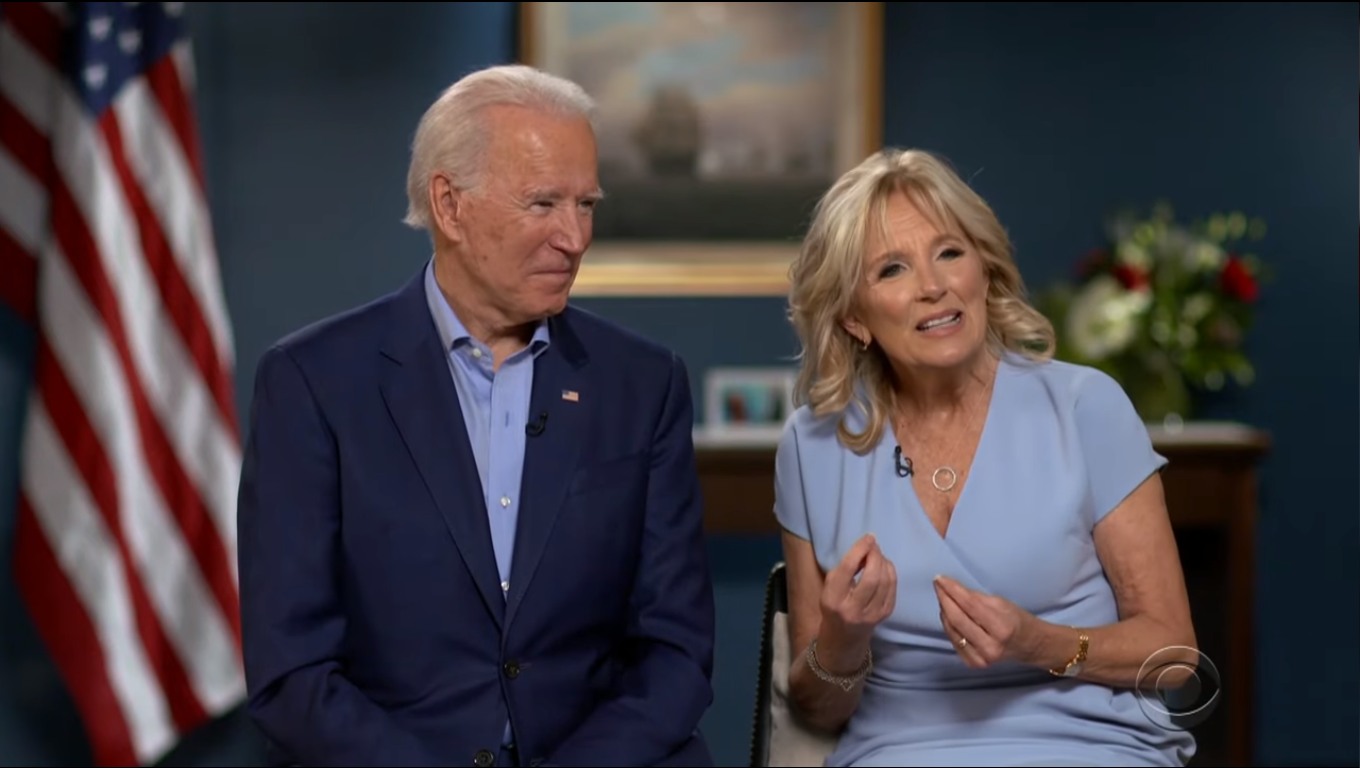 As we've discussed for nearly a full week, Dr. Jill Biden is a well-educated woman and a working woman. She's worked throughout almost her entire adult life, and she sought and received higher-education degrees along the way, oftentimes taking one class a semester so she could balance everything else. This is a woman with a Bachelors, two Masters degrees and a Doctorate in Education, all of which she earned the hard way, and earned through state universities. All of this triggers flaccid, small, weak misogynists, like Wall Street Journal douchebags and Tucker Carlson, who has made it his new mission in life to mock and denigrate Dr. Jill Biden and all educated women. Last night, President-elect Joe Biden and Dr. Jill sat down for an interview with Stephen Colbert, and Colbert asked Dr. Jill about her work as a community college professor and the misogyny of mocking her degrees.
Well, Dr. Jill is just as gracious as they come. She expressed surprise at that particular attack, the attack on her degrees, saying: "That was such a surprise. It was really the tone of it… He called me 'kiddo.' One of the things I'm most proud of is my doctorate. I've worked so hard for it." She also deflected to the reaction to the op-ed, where women came out to speak of their experiences in masters and doctorate programs, and to talk about what their degrees mean to them: "Look at all the people who came out in support of me. I am so grateful. I was just overwhelmed by how gracious people were." Joe Biden said it was difficult to suppress his Irish-ness in defense of his wife. Honestly, whenever Joe talks about Jill's degrees and her work, he just beams with pride. Which is so much nicer than all of the limp-d-ck men trying to cut down Dr. Jill.
Speaking of, the National Review actually published this smarmy, elitist, disgusting bullsh-t:
— Shannon Watts (@shannonrwatts) December 17, 2020
What the f–k is wrong with these pathetic men?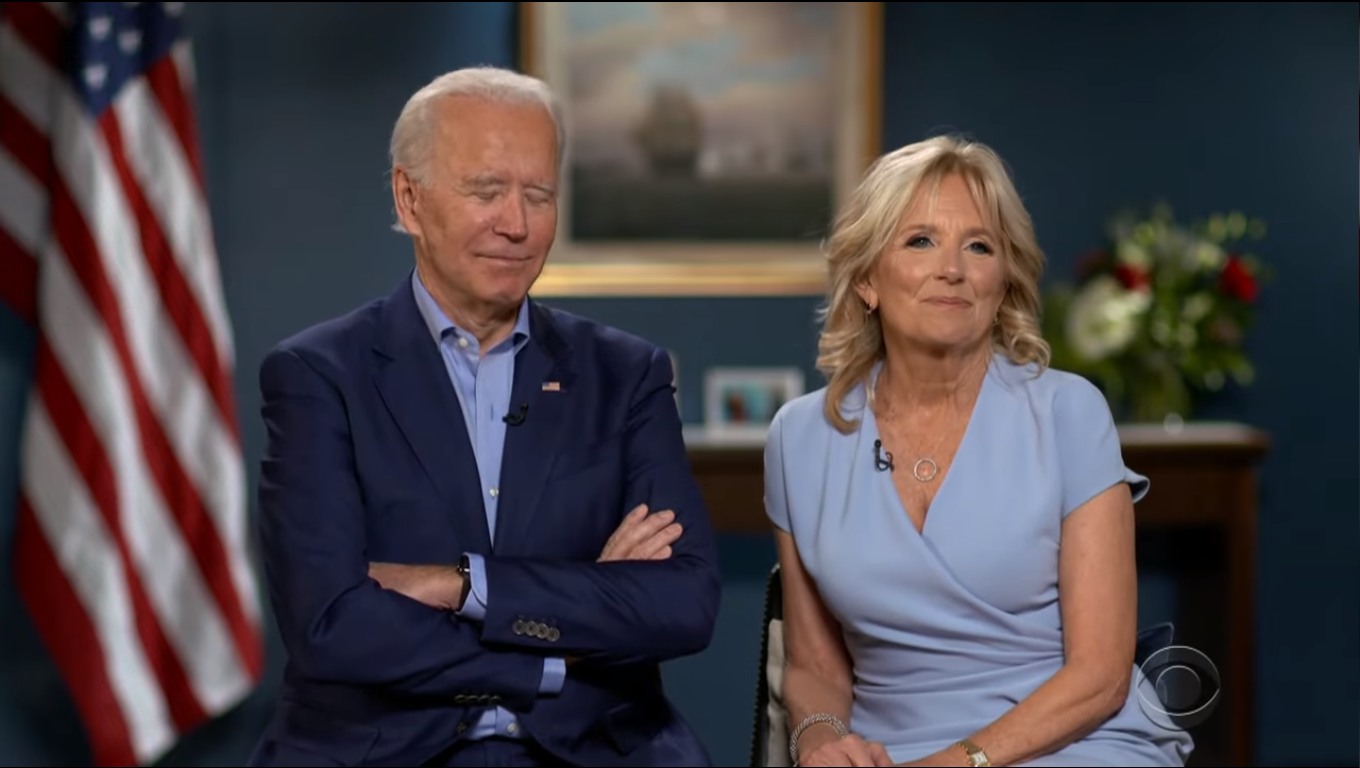 Screencaps courtesy of CBS.
Source: Read Full Article