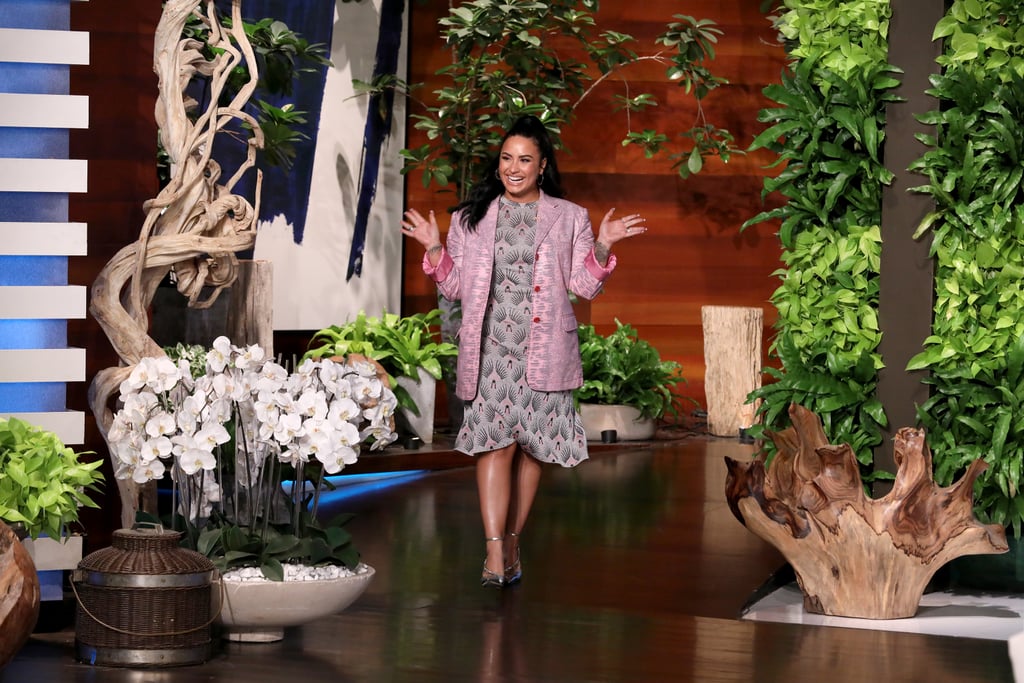 Demi Lovato is getting open and honest about her relapse after six years of sobriety. On Thursday, the 27-year-old singer stopped by The Ellen DeGeneres Show to promote her single "I Love Me," which drops on March 6. After speaking about the song's uplifting message, Demi reflected on her journey after a major setback in 2018.
She recalled being in a dark place mentally and not receiving the support she needed from her team at the time. "I reached out to the people that were on my team, and they responded with like, 'You're being very selfish. This would ruin things for not just you but for us, as well,'" she said. "My core issues are abandonment from my birth father as a child. He was an addict, alcoholic, like, we had to leave him, and I have vivid memories of him leaving. So when they left, they totally played on that fear, and I felt completely abandoned."
She then decided to drink again, three months before overdosing in July 2018. After her recovery, she got back on track and has continued fighting through her battles. Her new chapter has involved working with a different management team, singing the national anthem at the Super Bowl, and prepping her seventh studio album. "Ultimately, I made the decisions that got me to where I am today," she continued. "I think it's important that I sit here on this stage and tell you at home or you in the audience or you right here that if you do go through this, you, yourself, can get through it. You can get to the other side. It may be bumpy, but you are a 10 out of 10. Don't forget it." Watch Demi talk more about her experience in the video ahead, then check out all the photos from her appearance.
Source: Read Full Article