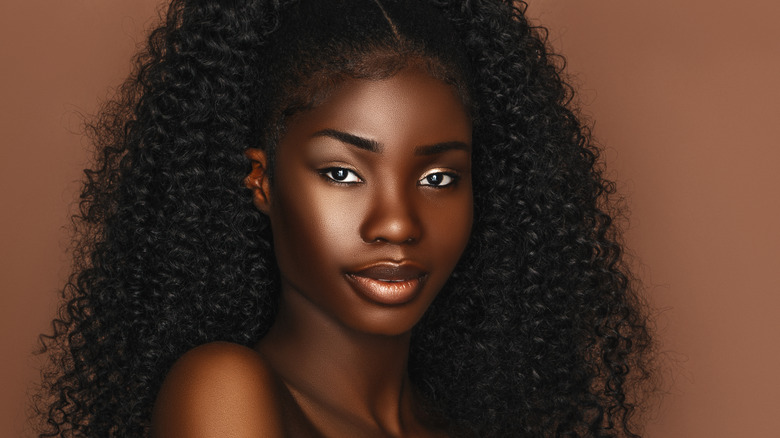 Nude lips can be a subtle way to accentuate your favorite feature and take a daytime look into the evening. But all nude shades are not created equal, as choosing the perfect color depends on your skin tone. When selecting a nude lipstick, you want to make sure the color doesn't wash you out or look like you simply blended your foundation into your lips. According to Byrdie, you want to choose a lipstick that complements your skin tone.
When your skin is on the darker side, you can enjoy richer nudes and darker colors. To figure out if your skin has warm or cool undertones, look at the veins in your wrist. Blue veins indicate a warmer tone (and you look great in gold jewelry), while greens call for cool colors (also, silver jewelry looks good on you). For nudes, feel free to explore bolder shades of your natural color palette.
Speaking with Byrdie, celebrity makeup artist Keita Moore suggested finding a shade of brown that exactly matches your lips' natural tint. To warm it up, you can add a bit of pink or coral on top. And if you have cooler undertones, something with plum or purple highlights will bring that out in a beautiful way. 
If you're trying to find the best nude lipstick for dark skin, look no further!
Try these nude lipstick picks for dark skin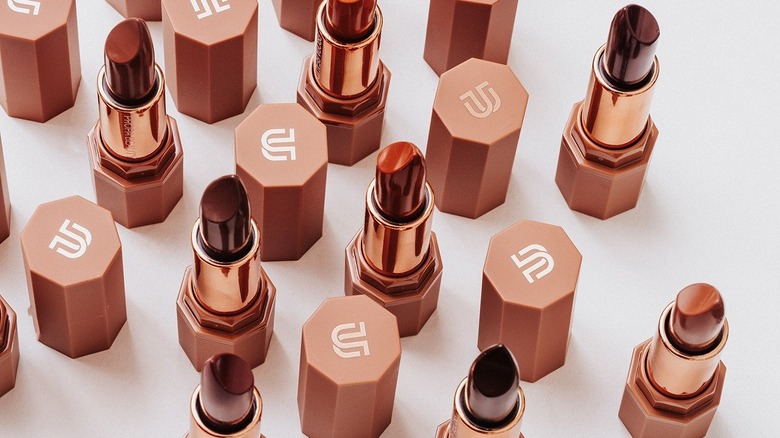 "When you're shopping for nude lipsticks, look at the brown tint in your lips. The lipstick you choose should mimic that tint," Keita Moore told Byrdie. "Once you find the perfect nude, you can rub any coral or pink nude on top to give a nice tint."
In terms of nude lipstick colors for dark skin, remember that this includes a range of skin tones. Some good options to try, which cover "lighter" dark tones to deep browns, include: Burt's Bees Moisturizing Lipstick in Nile Nude; Too Faced Natural Nudes Lipstick in Nip Slip; mented Semi-Matte Lipstick in Nude LaLa or Dark Night; Propa Beauty Empower; Fenty Unveil; and Revolution Cashmere.
Additionally, lip liner will draw the color out and add pop. "Any lip color, no matter how bright it is, will look amazing as long as it's paired with the perfect lip liner — usually, deep brown or plum liners will do the trick," Moore added. From there, it's all about preference. Explore, experiment, and have fun! 
Source: Read Full Article