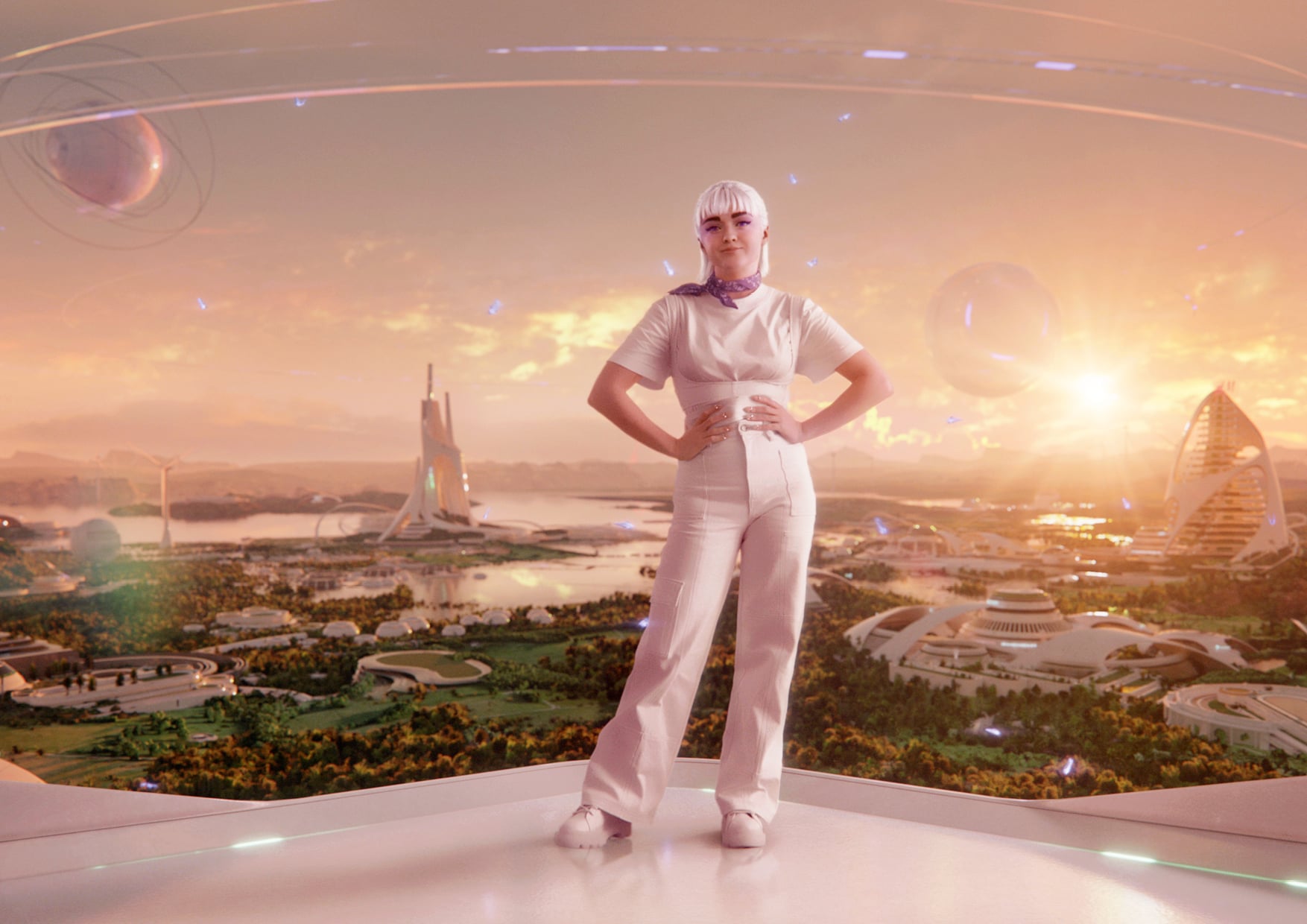 "Looop it" is H&M's new campaign to close the loop in fashion and formally commit to only using recycled and sustainably sourced materials by the year 2030. The ambitious and critically necessary initiative will be held accountable by the brand's ambassador Maisie Williams, while one of the leading retailers in high street fashion moves toward creating a truly circular fashion industry.
"I will be working closely with experts within H&M to drive sustainability initiatives and shape the path towards an accessible and circular fashion future," Maisie Williams said in a press statement. "The longterm goal is to use 100-percent recycled or other sustainably sourced materials for textiles across the full H&M Group brands by 2030. It's time to take action and create more viable production circuits in fashion to protect our planet for the next generation."
If you're new to the sustainable fashion conversation and don't understand what a circular fashion industry means, or "circularity," then that is OK. There are a lot of confusing words and phrases within environmentalism that basically mean the same things, in slightly different ways. Circular fashion, or "circularity" means using waste materials (like fabric offcuts or discarded fishing nets) and repurposing them into new products (like sustainably made clothing or eco-conscious beauty packaging). Circularity is a solution for all industries that create a lot of waste and offers a new way to shop our favorite trends while being kinder to the planet. Circularity means that a dress or pair of shoes is kinder to the planet, while "ethical" means that your favorite new purchase is also kinder to the people that made it. When something is truly "sustainable," it means that steps have been taken for the garment to minimize exploitation of both people and the planet.
The H&M X Maisie Williams "Looop it" commitment includes a 2030 goal of fully recycled garments used by the brand, alongside the launch of H&M Looop Island in Nintendo's Animal Crossing: New Horizons on Tuesday, April 13. Named after H&M's recently launched in-store garment recycling scheme, Animal Crossing: New Horizons players will be able to visit H&M Looop Island and recycle their game outfits into new ones. "Being part of this initiative together with Maisie Williams to drive for change within the fashion industry by encouraging our customers and fans to reuse, remake, and recycle unwanted garments, is something we at H&M are very ambitious about," H&M Global Sustainability Manager Pascal Brun said in a press statement. "The future of fashion needs to look different, and we want to be a part of this solution."
Source: Read Full Article